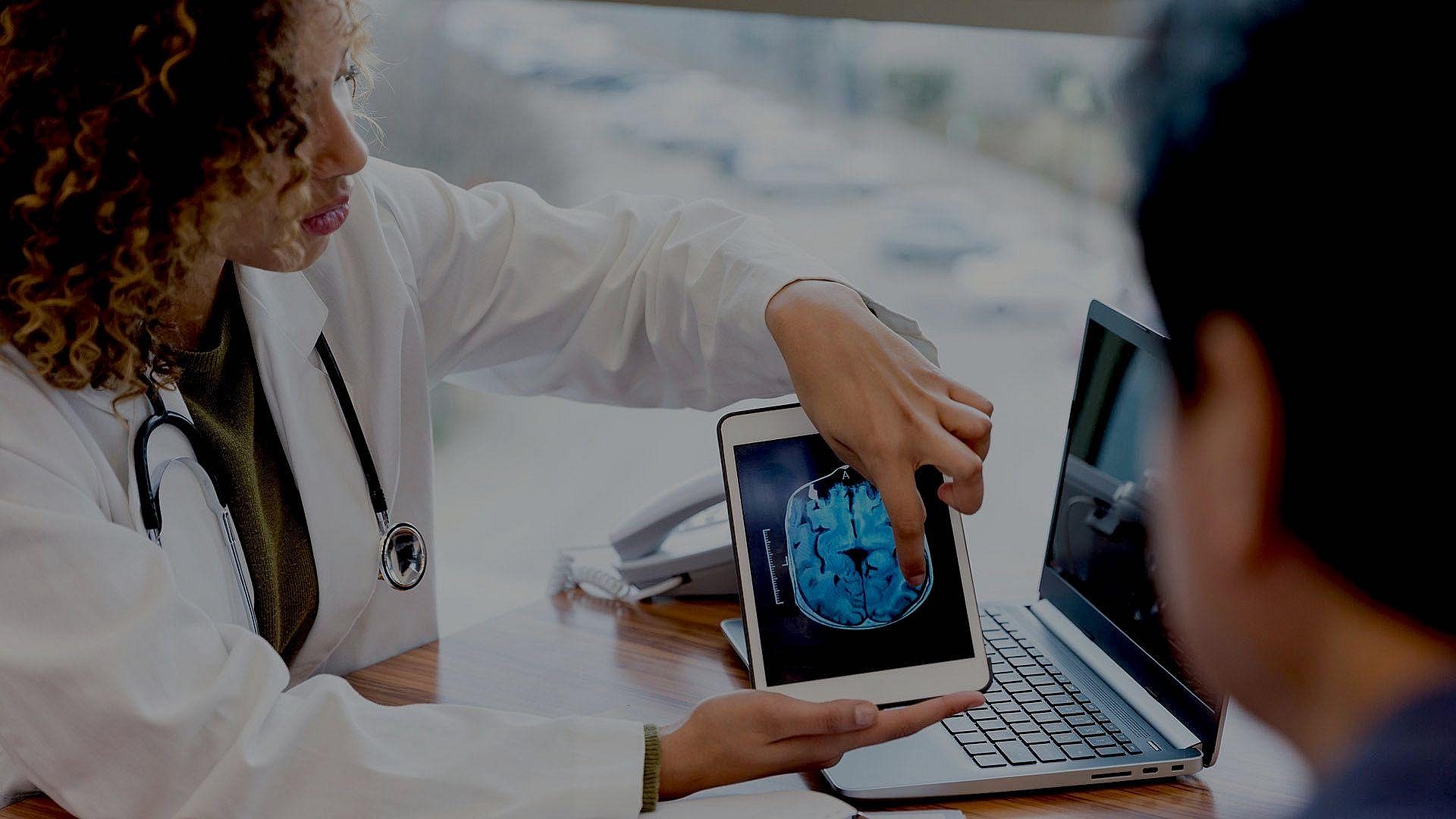 Healthcare
IoT in Healthcare
IoT is revolutionizing healthcare. Smart applications keep healthcare accessible. Discover the benefits for your organization.
The healthcare sector is under pressure. Because of issues such as graying, financing is becoming an ever-greater problem, as is finding the right people. Healthcare will remain accessible to future generations only if smart solutions are developed.
The Internet of Things is making healthcare more efficient and more effective. For instance, remote care can drastically reduce the number of hospital visits. This benefits patients, doctors, hospitals and health insurance companies.
Successfully applying IoT in healthcare, also known as the Internet of Medical Things (IoMT), involves several different technologies that work together seamlessly. Examples include connectivity, the SIM card or eSIM, the interface with medical devices, and a suitable data platform. KPN IoT is your innovation partner for the whole ecosystem.
The benefits of IoT for Healthcare
01. More efficient healthcare
IoT ensures greater efficiency. Monitoring a patient? This can be done without hospital admittance, via a connected pump, pacemaker or wearable for example. Consequently, the number of hospital visits are drastically reduced. This is not only good news for the patient, but also for the medical staff, who can discharge easy cases home and thus ease any staff shortages.
02. More effective healthcare
The Internet of Medical Things ensures that treatments are more effective. That is because decisions are taken on the basis of real-time data. For instance, an IoT sensor detects that a patient has an unusually low heart rate and can then generate a warning. This enables healthcare providers to take action more quickly and even save lives.
03. Greater customer satisfaction
The use of IoT increases customer satisfaction. For example, patients with remote monitoring and control can go home sooner or carry on living at home longer. And as the patient's health is continuously being monitored, he or she gets focused attention and focused advice in the comfort of their own home.
04. Lower costs
Real-time monitoring reduces the number of unnecessary hospital visits, stays and readmissions. For the patient this means lower costs. Thanks to resource management, medical equipment and medical personnel can be deployed more effectively. This means that the healthcare provider incurs fewer unnecessary costs.
05. Tracking and tracing
Medical equipment like insulin pumps and blood pumps are expensive. So efficient use of these resources is important. Making these devices connected means they are always traceable and a record of the inventory can be kept more easily. Nursing personnel can see on a special application where devices are available and what the status of those devices is.
06. Patient safety
IoT can contribute in several ways to patient safety. Sensors can be used to check, for example, whether a patient is taking his or her medication. Or to monitor a patient's temperature during transportation or storage of vaccines and medicines. Or to monitor a patient's vital signs or the temperature of medicines during storage and transportation.
How our customers use IoT
The Internet of Things is real, with real opportunities for real businesses. Find out how well IoT in healthcare works for our clients.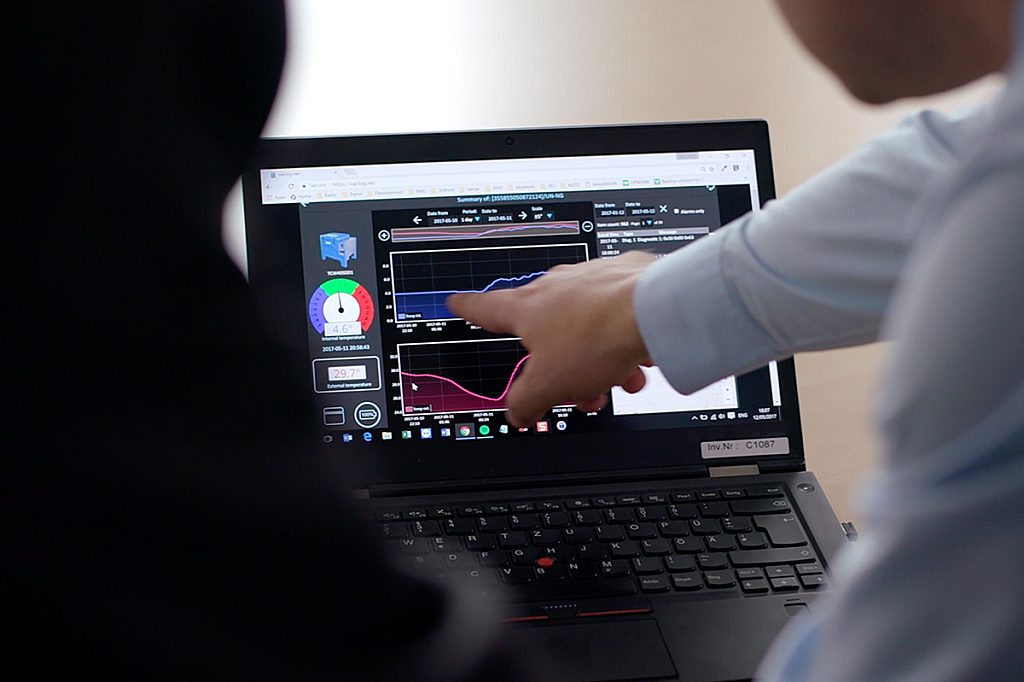 B Medical Systems: Temperature monitoring
Vaccines lose their effectiveness if they are kept or transported at too high a temperature. Using KPN's IoT connectivity, B Medical Systems developed a data logger that facilitates global real-time monitoring of the condition of vaccines in refrigeration systems. The logger gives all the information needed to ensure the consistent quality of the vaccines.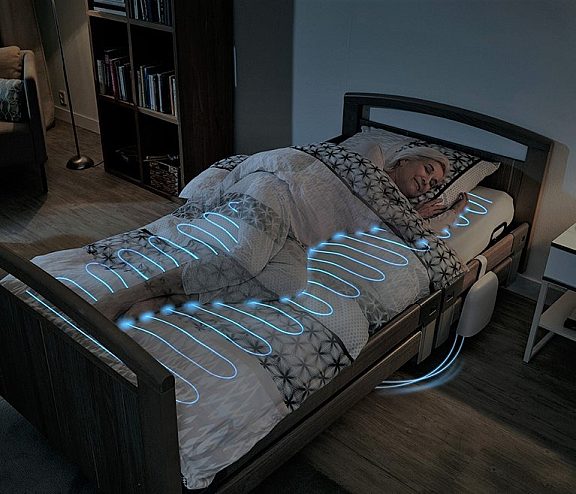 Deron: Connected mattress
Bedsores are painful and hard to cure. Deron, together with KPN, developed a smart mattress that helps healthcare personnel prevent patients from suffering painful sores. Pressure sensors in the mattress make it possible to determine accurately how long someone has been lying in the same position. The mattress also signals how the patient should be turned.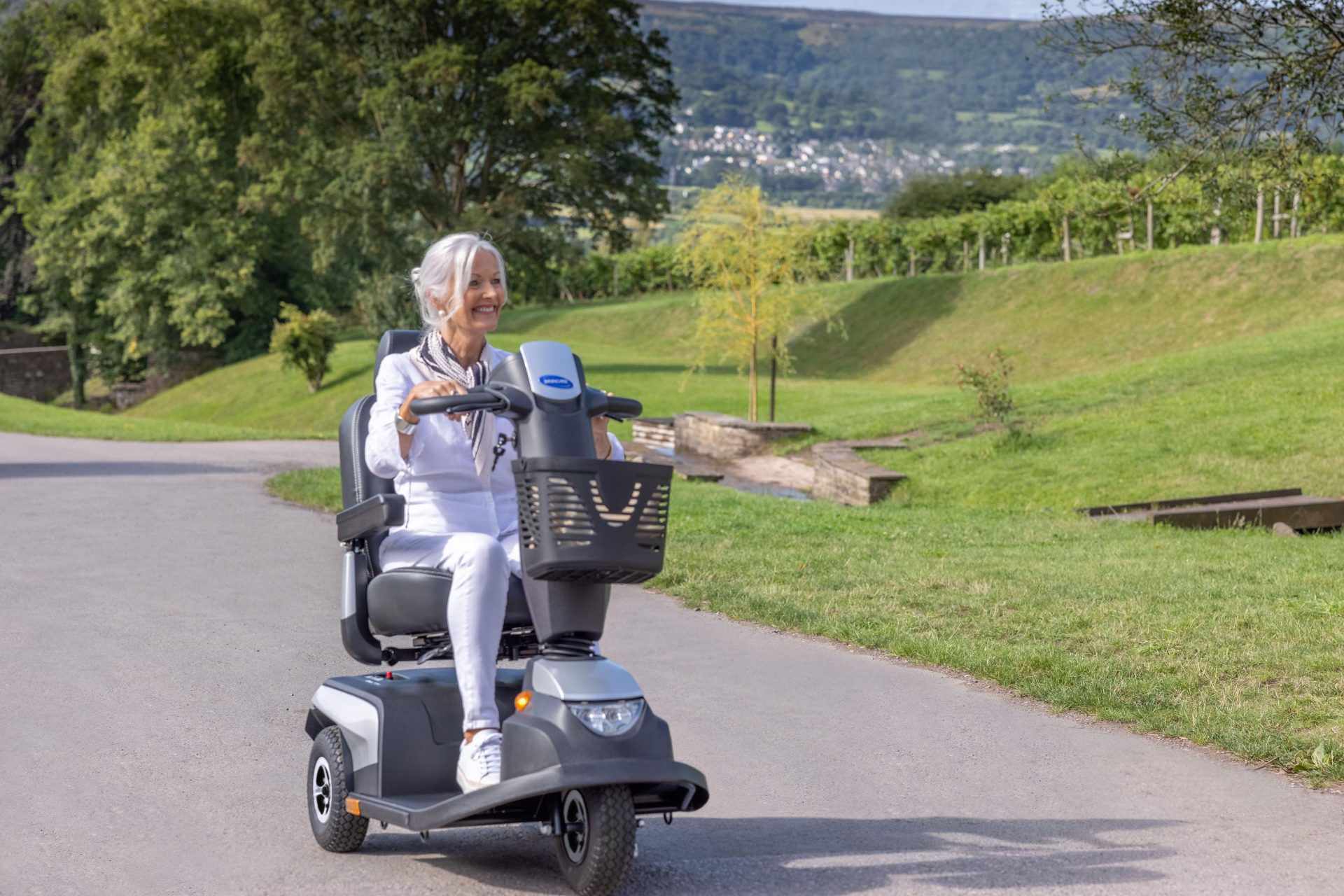 Invacare: Smart mobility scooter
For mobility scooter users it is very annoying when the battery runs out during a journey. Anxiety about this can be an obstacle to getting out and about, especially in bad weather. By means of an app, Invacare gives the user remote information about the battery status. KPN ensures that the mobility scooter is connected.
IoT for healthcare: what are the benefits for you?
With IoT, healthcare providers can monitor situations even better than before and take action straight away if needed. Data collected by IoMT devices help doctors decide the best treatment process and achieve the expected results.
Information about the location and status of assets is crucial. More effective use of medical equipment and medical personnel results in lower healthcare costs. KPN IoT has the best coverage, so devices are always connected.
Lower healthcare costs through more effective healthcare are also in the interest of health insurance companies. IoT also makes it possible to reward healthy behavior and thereby create new insurance products.
KPN IoT for Healthcare: This is why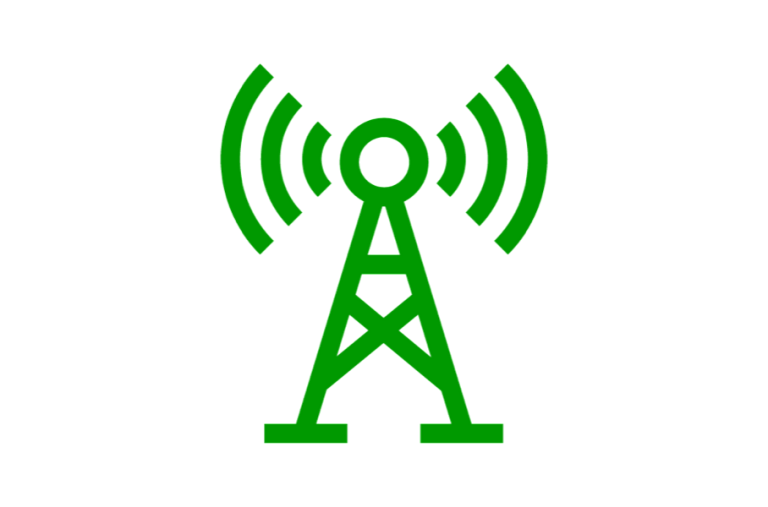 Premium Connectivity
A connected device – from wearable to medical equipment – is intended to work anywhere in the world. KPN provides global connectivity you can trust. We have international roaming agreements with more than 600 partners. KPN SIM cards always select the network with the strongest signal. In addition, Remote SIM Provisioning (RSP) facilitates a provider switch without replacing the SIM card or eSIM.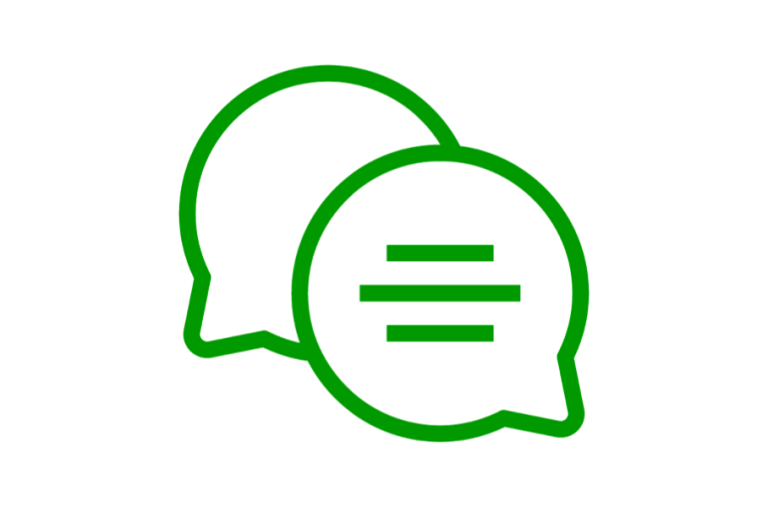 Proven track record in the sector
With our team of more than 100 experts we help you develop a connected product, thinking, as we always do, in solutions. From smart mobility scooter and connected mattress to solutions for temperature monitoring, our dedicated experts have built up a varied and successful track record in the healthcare sector.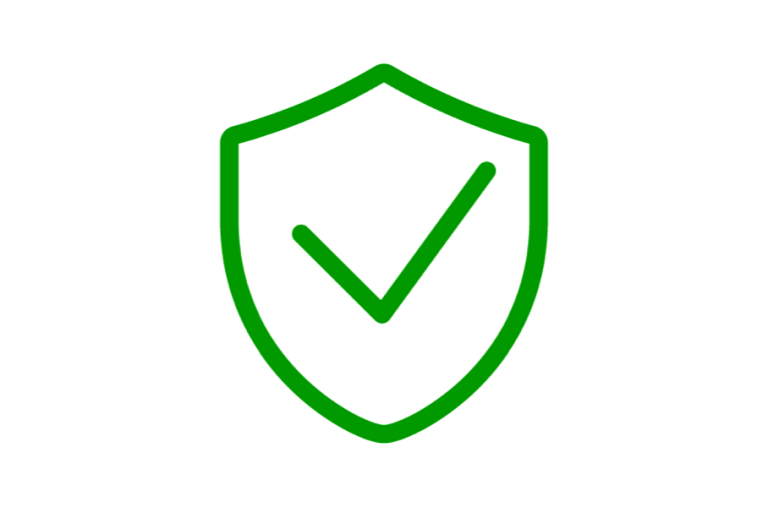 Security first
Ensuring the confidentiality of communication is in the DNA of KPN IoT. It has been the cornerstone of KPN's business for more than a century. Our customers can be sure that our solutions are secure by design and that privacy and safety are our highest priorities. This is fully in line with the KPN Security Policy, which is the guiding principle in everything we do.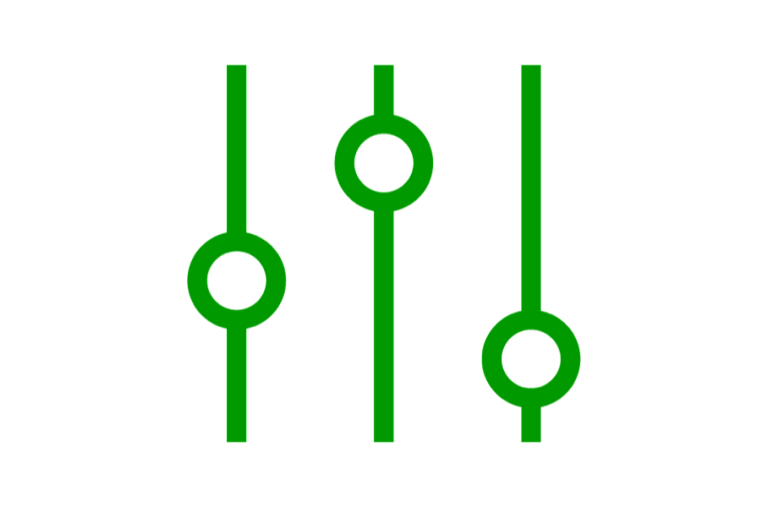 Solutions that fit your needs
Depending on your needs, KPN IoT provides complete solutions or just the IoT building blocks that your health organization needs to take the next step towards becoming connected. Not quite sure what you need? No worries, at KPN IoT we are always happy to help. Advice from our experts is only a call away.
FAQ about IoT for Healthcare
Not in the majority of cases. Modifications to existing equipment are, however, almost always necessary. For instance, hardware will need to be added to generate and send data. KPN is happy to help you with this. We have already helped several medical clients make devices connected.
IoT is definitely interesting to more users than just hospitals and health insurance companies. Smaller healthcare institutions and start-ups and scale-ups rely on KPN IoT's technology. Our technology is being used for purposes such as better contact between patient and informal carer, and smart mattresses that help prevent bedsores.
With KPN it is possible to set up a reliable internet connection – which always works, regardless of the ambient factors – for every medical device. In that respect KPN is strongly committed to security. You can always be sure that our solutions are secure by design and that personal data protection and the privacy of patients are guaranteed.
The type of connection best suited to your application depends on the volume of data, the energy consumption, and the frequency with which you transmit data. A connected mobility scooter, for instance, requires little bandwidth. However, long battery life is important. A form of connectivity such as LTE-M is therefore the logical solution.
In the case of a bandwidth intensive application with pictures and sound, 4G and 5G are more likely to be suitable. With KPN it is possible to set up a reliable internet connection for every medical device. We will be happy to advise you on what the best form of connectivity is in your situation.