Watch our deep dive into IoT networks
You are cordially invited to sit front row while watching the replay of our Webinar 'Grow your business with global IoT'. Find out all you need to know about new IoT developments such as eSIM and RSP and learn from the challenges international payment provider Adyen faced in their growth journey.
Do you want to grow your business internationally? While making sure all your devices stay connected, anywhere and anytime? It can be difficult to navigate the complicated international connectivity landscape. International payment provider Adyen and KPN joined forces to overcome these challenges in Brazil.
In this webinar you learn from experts with hands-on experience from both Adyen and KPN. Together we made sure Adyen's pin terminals are connected all over the world. And you can do the same with your devices. Anywhere, anytime, and with eyes on the future.
Topics
The international growth story of Adyen. As payment partner of Facebook, Uber, Spotify and Microsoft, Adyen needs to make sure payments come through at any time. No connectivity means no payment. So how do you operate in countries such as Brazil where there are restrictions in terms of permanent roaming?

How can new technologies such as eSIM and RSP contribute to your international growth now and in the long-term? Are there any other new developments on the horizon? We will make sure you are at the forefront by the end of this webinar.
More tips & tricks from Adyen for successful international growth.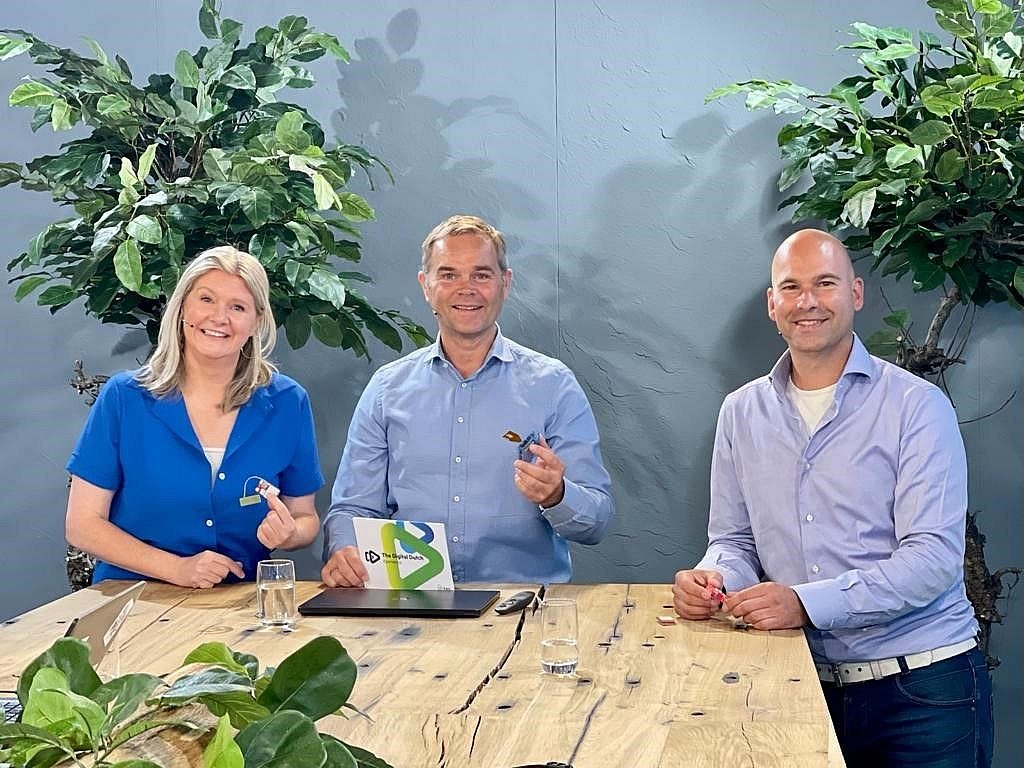 Questions asked and answered during the webinar
1. With the introduction of emerging tech such as NBIoT etc do you see the future of IoT shifting towards the lower bandwidth opportunities?
2. KPN has some hardware developed in-house to be used with the SIMs cards?
3. How is download a new profile is different from the existing roaming feature?
4. Once a device is on the network, what do they connect to? Open Internet? Private Networks globally or domestically?
5. Is there any limitation for using this profile in countries like Iran? and how you handle the second profile in that country? I mean is it possible?
6. With an eSIM, how local is the profile (IP addy)?
7. This sim can switch the telecom, in real-time, in a region with poor coverage of one operator to another that has good coverage on this region? Like "failover"?
8. Who is your partner in Brazil? Does KPN cover any other countries with local profiles with permanent roaming restrictions?
9. What happens to customer care? How you would be able to monitor the performance of these customers?
10. Can we switch to the local network provider, and stay on that network as long as needed?
11. What about e-sim and NB-IoT? since SMS is not supported in NB-IoT?
12. How do you ensure a secure/safe connection across all these networks, where sensitive data is shared across? Is it at the edge or the core?
13. Who would be the point of contact for further information?
There is no 'best' IoT network; it always depends on your IoT solution. In order to find the correct IoT network for your solution, you first need to define your requirements for coverage (which area), the importance of power consumption and, of course, the costs. Following this, you can then compare these with the features of the available IoT networks and pick the right network for your solution.
The 2G network of KPN in the Netherlands will remain available until December 2025. KPN SIMs that roam outside the Netherlands will still work on 2G if a 2G network is available in that specific country. Furthermore, KPN guarantees the availability of our LoRa, LTE-M and LTE Cat-1 networks in the Netherlands till at least 2030. A new assessment of the entire radiospectrum is scheduled for 2030.
The availability of specific IoT networks differs depending on country and region. Please consult the coverage maps of each network in the webinar slidedeck.
If your goal is to connect a very limited number of IoT solutions, a local network might suffice. However, if you expand the number of IoT solutions, include managing the network and also look at the ability to scale that solution (internationally), IoT networks become crucial for success. An IoT network is able to offer the service level and scalability required for large scale IoT solutions.