Watch our webinar: The opportunities of global IoT connectivity
The Internet of Things can be a big opportunity for your business. Not because it makes you look savvy and innovative among colleagues and competitors, but because it can be the rocket fuel that launches your business to the next level.

Watch the replay of our webinar, meet Royal KPN IoT and get ready to discover how strong and reliable IoT connectivity solutions can help you advance.
During this webinar we'll guide you through the exciting world of IoT connectivity. Together with global customers and dedicated experts, we will bring you up to speed on all the ins and outs of the best worldwide connectivity solutions.
Topics
Meet KPN IoT. As a royal connectivity provider, we have over 140 years of experience, expertise and enthusiasm to provide you with the best in IoT connectivity
Find out what type of connectivity provider you should partner with (MNO vs MVNO)
Recognize which IoT connectivity solution will push your business forward
Learn from other companies that explored the possibilities of IoT connectivity and succeeded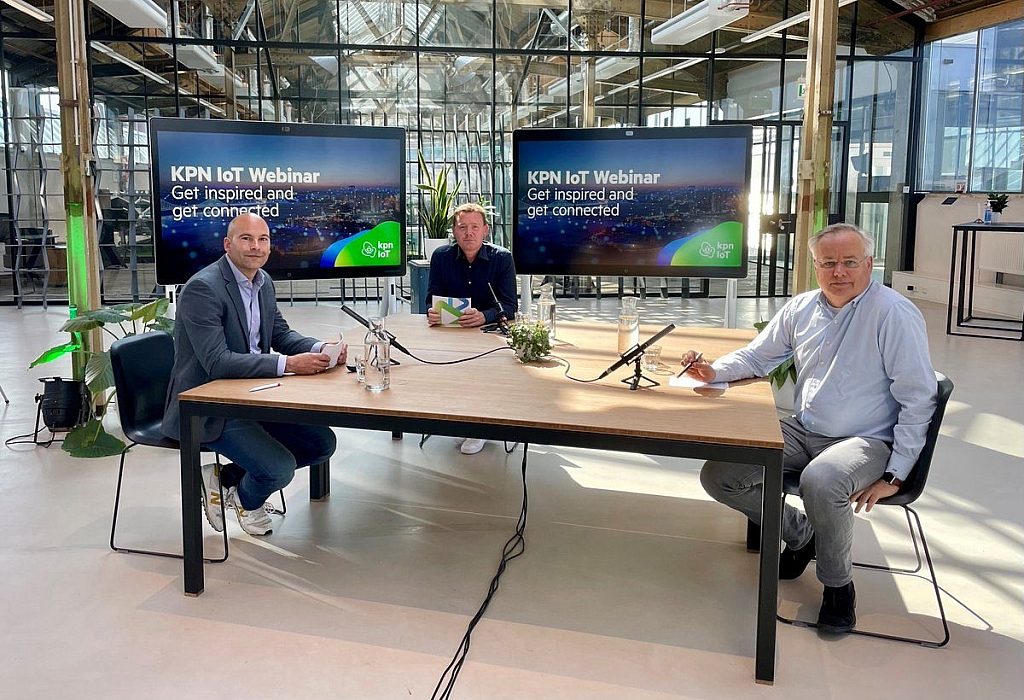 This webinar is hosted by:
KPN Keynote speakers:
Paul Koning, Director International Sales at KPN
At KPN we made IoT our core business with higher resilience and quality standards than most competitors. My team will guide you through the exciting world of IoT connectivity. Pleased to e-meet you.
Babak Fouladi, Chief Technology & Digital Officer at KPN
We are on a mission to provide the best network and connectivity in the world, so you can unlock the potential of a digital society.
Bram van den Nouweland, Productmanager IoT Connectivity at KPN
As an expert in IoT connectivity, I will show you how global connectivity can accelerate your business and what to look for when choosing your IoT connectivity solution.
Our guests
ExRobotics
With reliable global IoT connectivity our inspection robots can be deployed anywhere. Acting as our eyes, ears and nose, they allow people to steer clear of hazardous environments.
B Medical Systems
When vaccines are transported thousands of miles, powerful connectivity is their most important travel companion. Find out how IoT helps B Medical Systems save lives.