Watch our webinar: Grow your business with global IoT
You are cordially invited to sit front row while watching the replay of our Webinar 'Grow your business with global IoT'. Find out all you need to know about new IoT developments such as eSIM and RSP and learn from the challenges international payment provider Adyen faced in their growth journey.
Do you want to grow your business internationally? While making sure all your devices stay connected, anywhere and anytime? It can be difficult to navigate the complicated international connectivity landscape. International payment provider Adyen and KPN joined forces to overcome these challenges in Brazil.
In this webinar you learn from experts with hands-on experience from both Adyen and KPN. Together we made sure Adyen's pin terminals are connected all over the world. And you can do the same with your devices. Anywhere, anytime, and with eyes on the future.
Topics
The international growth story of Adyen. As payment partner of Facebook, Uber, Spotify and Microsoft, Adyen needs to make sure payments come through at any time. No connectivity means no payment. So how do you operate in countries such as Brazil where there are restrictions in terms of permanent roaming?

How can new technologies such as eSIM and RSP contribute to your international growth now and in the long-term? Are there any other new developments on the horizon? We will make sure you are at the forefront by the end of this webinar.
More tips & tricks from Adyen for successful international growth.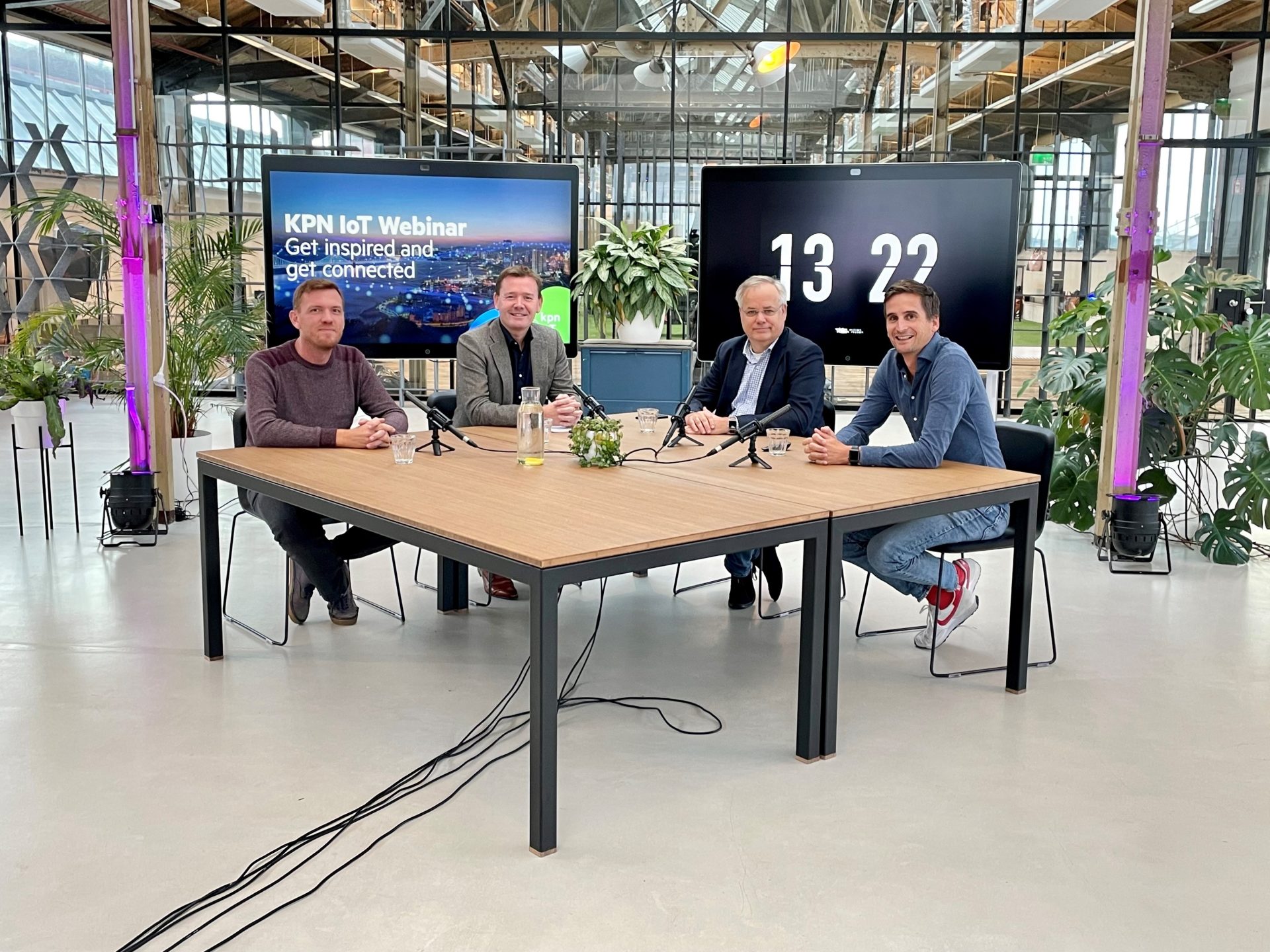 Our Keynote speakers

Tobias van Hoogen, Tech Lead POS Communications at Adyen
Mark van den Berg, Strategic Business Developer at KPN IoT and Chairman at the IoT World Alliance
Paul Koning, Director International Sales at KPN IoT
Questions asked and answered during the webinar
1. With the introduction of emerging tech such as NBIoT etc do you see the future of IoT shifting towards the lower bandwidth opportunities?
2. KPN has some hardware developed in-house to be used with the SIMs cards?
3. How is download a new profile is different from the existing roaming feature?
4. Once a device is on the network, what do they connect to? Open Internet? Private Networks globally or domestically?
5. Is there any limitation for using this profile in countries like Iran? and how you handle the second profile in that country? I mean is it possible?
6. With an eSIM, how local is the profile (IP addy)?
7. This sim can switch the telecom, in real-time, in a region with poor coverage of one operator to another that has good coverage on this region? Like "failover"?
8. Who is your partner in Brazil? Does KPN cover any other countries with local profiles with permanent roaming restrictions?
9. What happens to customer care? How you would be able to monitor the performance of these customers?
10. Can we switch to the local network provider, and stay on that network as long as needed?
11. What about e-sim and NB-IoT? since SMS is not supported in NB-IoT?
12. How do you ensure a secure/safe connection across all these networks, where sensitive data is shared across? Is it at the edge or the core?
13. Who would be the point of contact for further information?